You can purchase items in Naviextras Toolbox by following the steps below.
1. Add selected content to cart.
2. Check out. Verify items in your cart.
3. Enter and confirm your invoice address.
4. Enter your credit card data for the purchase.
5. Download and install updates to your device with Naviextras Toolbox.

Let us show you the process step-by-step in the following section.

Instead of buying updates and extras on the Naviextras.com site, you can decide to buy them conveniently in Naviextras Toolbox. This guide explains the simple Naviextras Toolbox purchase and checkout procedure.

As you need to connect your device to Naviextras Toolbox to install any updates, it is recommended to use Naviextras Toolbox for the payment process, as well, for your convenience.

You can start shopping by clicking on the shopping cart icon with the "Add to cart" text in the detailed description of the item (under "Read more"…).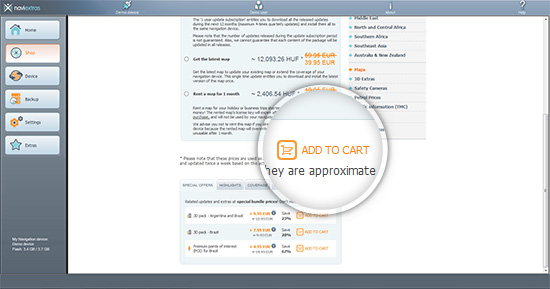 After adding the item to the cart, the "Checkout" button will appear on the right under the "My cart" field, enabling you to complete your purchase. Sometimes there are additional recommended items that you can get for a special bundle price if you buy them together with the content that is already in your cart. Click the cart next to any of these items if you choose to take advantage of the special offer.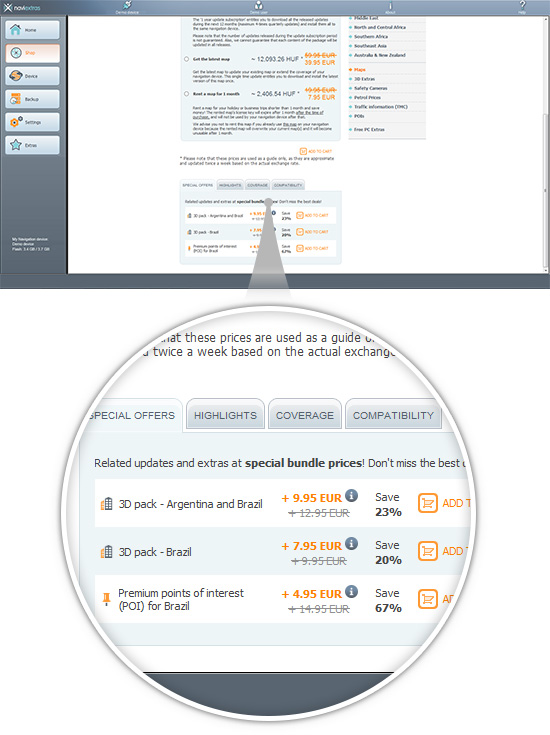 If you would like to buy additional updates, as well, simply select another region and/or content type on the right side for further browsing. The contents of your cart will be displayed on the top right side, under the search field. Once you are finished browsing, click "Checkout" to proceed to payment.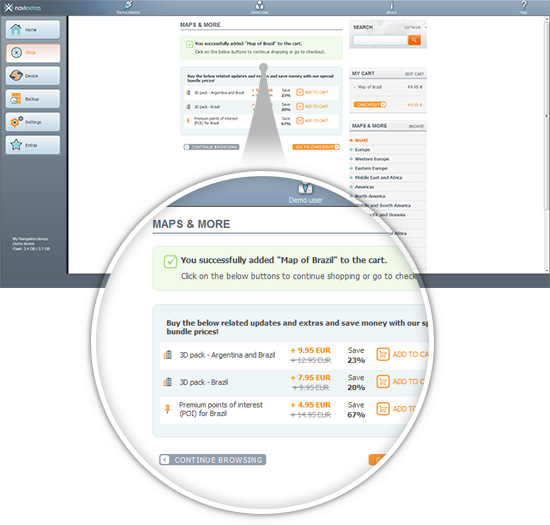 Here, you are asked for your invoice information. If you have previously filled out this page, the data you previously entered will appear. You can modify your invoice information on Naviextras.com, under your profile. Please note that invoices cannot be modified once they are issued, therefore, carefully check your information before proceeding to payment.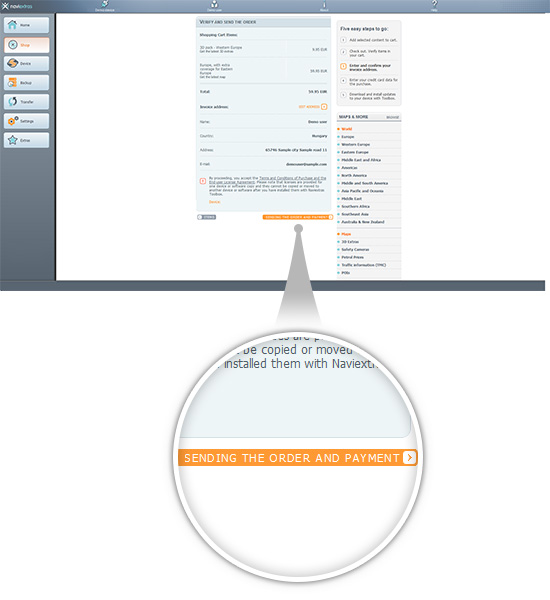 Once you entered your information, and proceeded to payment, you will be redirected to our payment provider's site where you can select the payment methods available in your invoice country.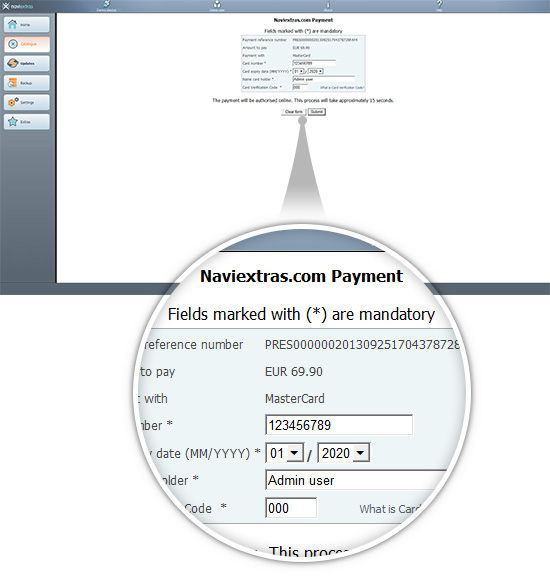 After successful payment, you will be redirected to the "Updates" tab in Naviextras Toolbox, where you can find the purchased contents immediately.